The Charlotte Area Chapter Leadership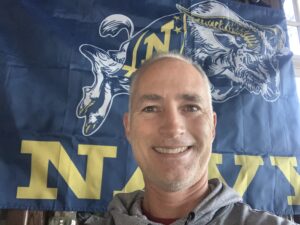 President | Chris Nickels – Class of '91
Graduated from USNA in 1991 with a Mechanical Engineering degree and selected Naval Aviation.  Chris flew the P-3 Orion with VP-9 in Barbers Point, HI and instructed at VP-30 in Jacksonville, FL  He transitioned to civilian flying with FedEx in 2001 where he flew the Boeing 727 and 777 and is now an Airbus 300 Captain.  He moved from St Augustine, FL in 2014 to Charlotte with his family.  Chris has 3 children that keep him running around.  Luckily one just turned 16 so there's another driver!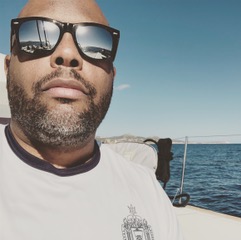 Vice President | Al Kirton – Class of '98
Al is a 1998 graduate of the Naval Academy, and proudly locked arms at the base of Herndon for all 4 hours, 5 minutes and 17 seconds.  He commissioned as a Marine and during his eight years of active-duty service, he deployed twice to Iraq in support of Operation Iraqi Freedom as a Company Commander and Convoy Commander, where he earned the Defense Meritorious Service Medal as well as the Navy and Marine Corps Commendation Medal for exceptionally meritorious service in combat. Prior to his career in finance, Al earned an MBA from the University of Michigan Ross School of Business in Ann Arbor.
Locally, Al serves as an Affiliate Blue and Gold Officer for Naval Academy Admissions and as Board Member of The Charlotte Lab School, a highly rated public charter school. Al resides in Charlotte with his wife Lisa, their son Tre, and a "few" rescue dogs.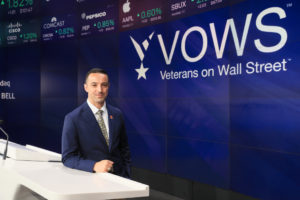 Treasurer | Victor Perez – Class of '10
Victor is a 2010 graduate of the Naval Academy. He transitioned out of the Navy and the submarine force in 2016 after completing his MBA. He moved with his wife, Nikki, to Charlotte, NC where he started a new career as a credit derivatives trader at Wells Fargo. While in Charlotte, Nikki and Victor had their first daughter, Sofia, and another baby is on the way. Victor has been with Wells Fargo since, and has been heavily involved in the veteran community in town. He co-founded and co-leads the Veterans on Wall Street – Charlotte Chapter, and actively supports local veteran support organizations such as Veterans Bridge Home, Patriots Path, and the Patriot Military Family Foundation.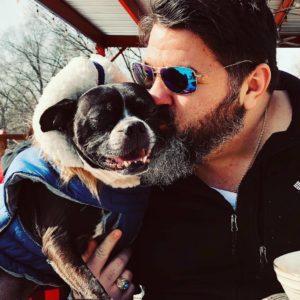 Secretary | Adam Kimball – Class of '08
Adam is barely a 2008 graduate of the Naval Academy as a result of more than one Academic Review Board, the changing of his major, and multiple summer school classes. Before joining the Navy, Adam was on the fast track to success in a remarkably rewarding three year career working for a major corporation. It was while working in this fast paced and very dynamic corporate environment where he further learned and experienced the value of teamwork, sales, and supporting major operations. However, Adam always knew he wanted more. He wanted to be a part of something bigger than himself, and as a result, he decided it was time hang up the rollerblades for the last time– knowing he was putting his very illustrious and lucrative Sonic Fast food career on hold– to serve his country after high school by enlisting in the Navy. Adam started his Navy career in 2001 by attending Navy boot camp in Great Lakes, IL. After a tour as a Fire-Controlman (FC3) on board the USS Iwo Jima, LHD-7, Adam was accepted and sent to NAPs in 2003. After successfully completing NAPS and then USNA, Adam started flight school in Pensacola, FL in 2009 and received his Naval Flight Officer wings where he flew the mighty P-3C Orion as an instructor and Mission Commander in VP40 out of Whidbey Island, WA from 2013-2016. His last tour of duty in the Navy was on the CNO's staff as part of a multi-service office in the Pentagon that wrote operational concepts for the future battlespace and how to operate within it. After his tour at the Pentagon, Adam transitioned out of the Navy in 2016 and went right back to where it all started, right back to Corporate America. This time however, it wasn't with Sonic Fast Food. Adam is currently part of a leadership development program and currently works in Global Information Security (GIS) at Bank of America. At Bank of America, Adam also serves on the senior leadership team as Co-Chair of External Partnerships for the Charlotte Chapter of the bank's Military Support and Assistance Group (MSAG) Employee Network. Through this, Adam is active in local Veterans Organizations, serves as a Steering Committee member of the Charlotte Chapter for Veterans on Wall Street (VOWS), and is actively involved in the Charlotte Regional Business Alliance Young Professionals Group. Adam and his two dogs- Chopper and Champ, moved to Charlotte, NC in 2017 to start work at Bank of America's Global HQs. Adam also has two nieces, Hannah and Sophia, and one nephew- Austin, who all live in Dallas, Tx. Adam loves living life, meeting new people, making new memories, and playing golf terribly.
Other Chapter Leaders

Board Members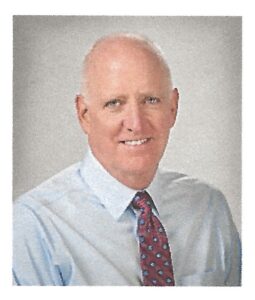 Jeff Cleary – Class of '82
My Navy career was varied: graduated with a degree in Chemistry and went Nuclear Power (surface), serving on USS Enterprise and USS Cushing, and as an instructor at SWOS in Newport.  After graduating from Uniformed Services University Medical School and becoming a Navy physician, I was a general pediatrician at Naval Hospital Camp Lejeune before additional training at Johns Hopkins Children's Hospital for Pediatric Pulmonary medicine.
Charlotte is one of the fastest growing cities in the US and we are uniquely positioned to rapidly grow our Chapter with the number of USNA grads in the area; the city's business community is a major employer of ex-military officers.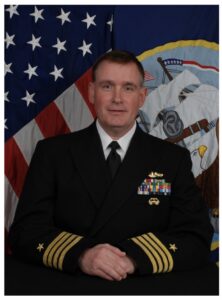 Michael Kubiniec – Class of '83
Captain Michael T. Kubiniec, a native of Buffalo, New York, graduated from the United States Naval Academy in 1983 with a Bachelor of Science degree in Mechanical Engineering.  Following nuclear propulsion and basic submarine training, he reported to USS Haddo (SSN 604) where he completed submarine warfare and nuclear engineer qualifications
In his civilian professional career, Captain Kubiniec worked for two high technology companies: Applied Materials, Inc, Santa Clara, CA, semiconductor manufacturing capital equipment, in product management and global manufacturing operations; and Corning, Inc., Hickory, NC, fiber optic telecommunications, in product engineering management and brand experience program management.
Captain Kubiniec is married to the former Michele Rakus of Salamanca, New York. They reside in Mooresville, NC. He is now officially "retired" but maintains an active schedule of home projects, cooking, savoring single-malt scotch, physical fitness and other hobbies while pursuing the Certification in Financial Planning from Duke University.